YOUR EVENT
TRAFFIC MANAGEMENT

PARTNER

A traffic management plan is a critical factor in the success of any occasion, as poor management can cause delays and even lead to accidents.

Our experienced team has worked on hundreds of events across the Greater Melbourne Region, and we have seen every kind of traffic control problem imaginable. As a result, we know exactly what needs to happen before, during and after your event.

We'll work with you every step of the way, ensuring that your plan meets all legal requirements while staying within budget. We'll also expert advice along the way about things like road closures or parking restrictions.

Our team has an excellent track record for managing large-scale events and smaller corporate functions, weddings, concerts, festivals and more. We have years of experience in handling every type of situation that you might encounter – from simple parking lot logistics, to complex road closures and detours needed due to construction or other unforeseen circumstances.

Whether you're planning a small business conference or organising a music festival, we have all the resources you need to ensure operations run smoothly on site.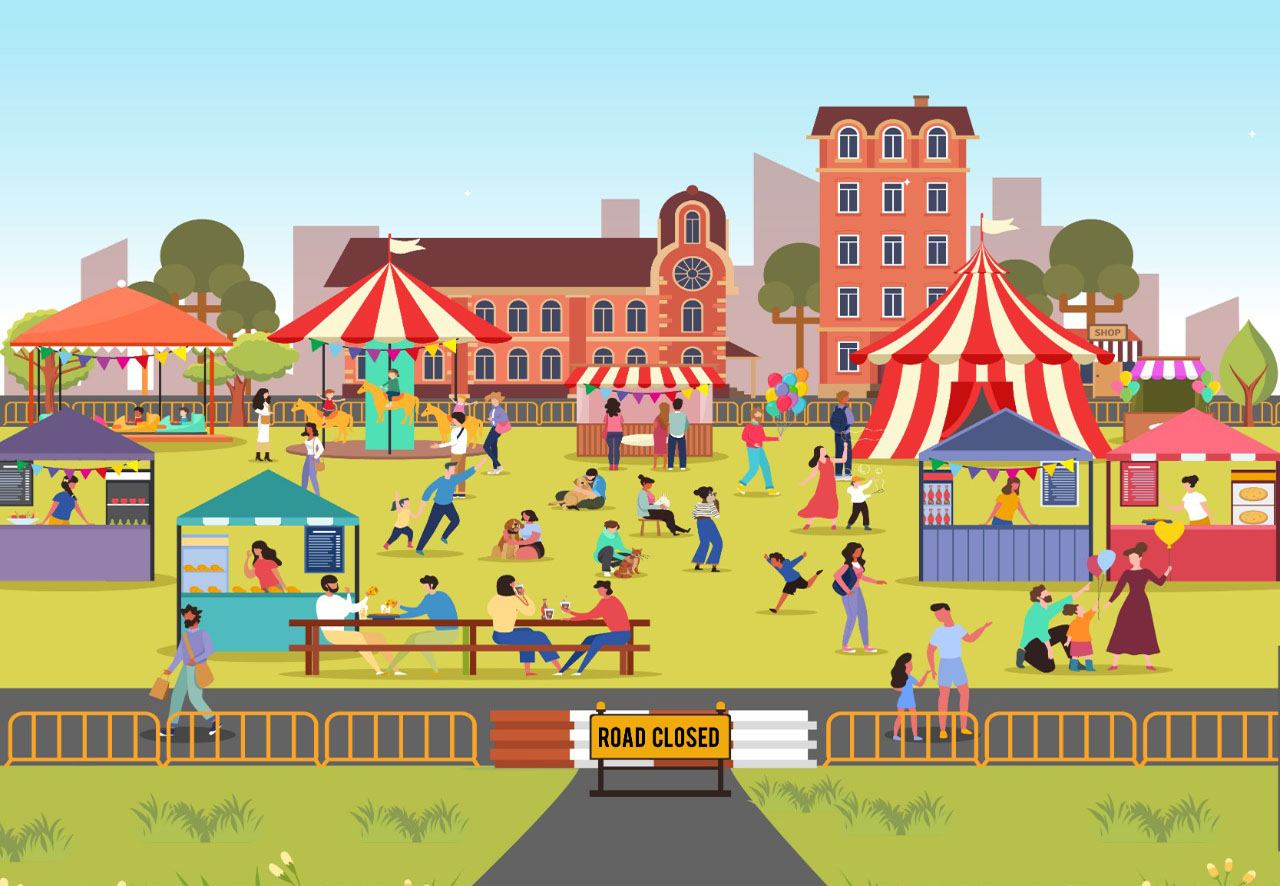 Experience in traffic control for events large and small
We assist our clients with their sporting or community occasions. We can be your management partner from start to finish to deliver a sporting, film, charity or community function of any size. Our team has previous experience with delivering significant events across the Greater Melbourne Region, including:
White Night
Mother's Day Classic
Run Melbourne
Emerald FunFest
Springvale Snowfest
Cadel Evans Great Ocean Road Race
ConnectEast Ride for Home
We can provide an end-to-end service for planning traffic flow and crowd control needs. By working closely with you, we can ensure that the day runs smoothly without any disruption or safety concerns for attendees or participants.
We're the perfect choice to be your partner in planning for the perfect function. You can trust us to deliver a professional service at competitive prices – because we know how important these occasions are for our client's businesses or communities.
Our team will secure all required road authority approvals
We know how difficult it can be to navigate the process of obtaining road authority approvals. That's why we offer a service that handles all the heavy lifting for you, so you can focus on what matters most.
We'll handle all of your road closure applications and traffic management plans, and liaise with other agencies to make sure that your occasion goes off without a hitch.
Comprehensive traffic control for vehicles and pedestrians
Events are designed to gather people in more significant numbers than usual. This has ripple effects on surrounding foot and vehicle traffic. These can both cause delays or cars to queue, inadvertently creating hazards that need to be identified and managed.
We offer planning services emphasising logistics, handling everything from parking lot management, pedestrian flow, shuttle busing, emergency response plans and more. Every potential hazard will be identified and mitigated to ensure the complete safety of everyone involved.
Planning for before and after
Traffic disruption will not only occur during your event, but before and after when you're setting up and packing down.
There are many factors to consider, including accommodating large vehicles – giving them safe access and space to turn around and reverse while causing minimal disruption. Considerations should also be made for parking areas to accommodate staff working onsite and guests attending the function or exhibition.
We specialise in managing traffic for occasions of all sizes, including the preparation and packing down process. Our team can take care of everything from large vehicles, staff, pedestrians and vehicle disruptions.
Parking management
Our team of event management experts will make sure your guests have an easy time finding parking and getting in and out of the venue. No more circling for hours, no more running late because they couldn't find a spot.
We'll take care of everything from onsite parking for employees to offsite parking for attendees – and even pedestrian safety, so that everyone can get where they need to go safely. Public transport and pick up and drop off zones will also be planned to make accessing and exiting your occasion simple and easy.
For more information on our event management services, give our team a call on (03) 9066 4417.